Performance Insights was built BY college access professionals FOR college access professionals. We know the work you do so we created an intuitive application to best support your mission and impact.
Track Progress Via Milestones
With Pi, it is easy to link your program's key objectives , to your services, and all the way down to the individual student.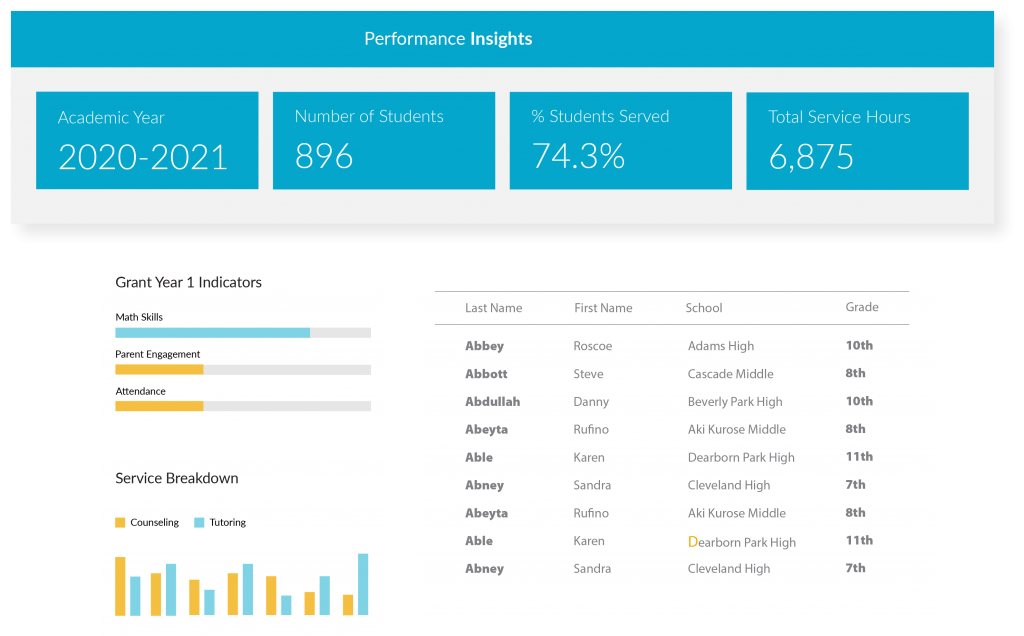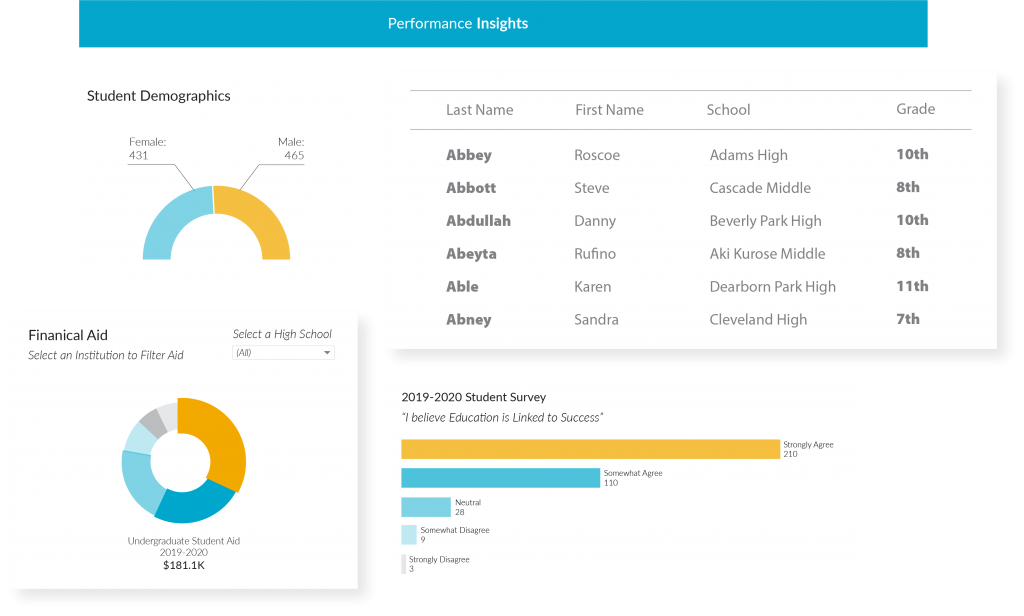 Quickly load all of your student level data with the built-in high performance data import functionality. Import demographic data, grades, attendance, and test scores.
Track Postsecondary Outcomes
Track which post-secondary institutions your students attended with the National Student Clearinghouse interface. Export and import NSC (National Student Clearinghouse) files with a single click.